Before: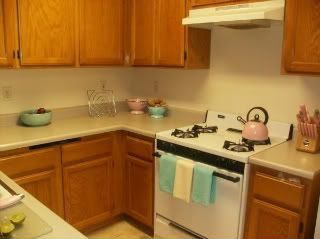 After: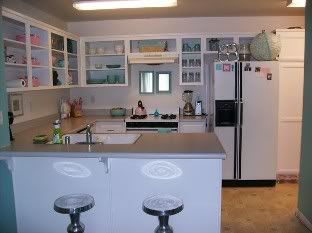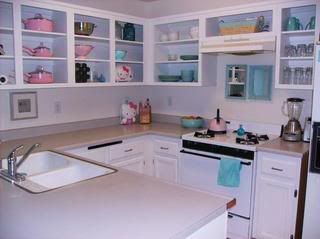 So since we moved into this condo it has not felt like home...till now! We spent a few w

eekends working on it and we were finally able to cover up all that yucky wood! It feels so good cooking and working in this space now. More open and it also feels good that we did it ourselves! We did save the cabinet doors to refinish at a later time. We have a few ideas (it's a secret, just in case we mess it up!)

. Well, this is it! What do you think?